Want to download videos from Bitchute? This tutorial on how to use Bitchute downloader on a computer and on a smartphone will help you.
Like YouTube and Dailymotion, Bitchute don't allow users to save video from the website. Hence to users use different software and apps to download bitChute video on computers. The problem with those software and apps is that they occupy the space of the device.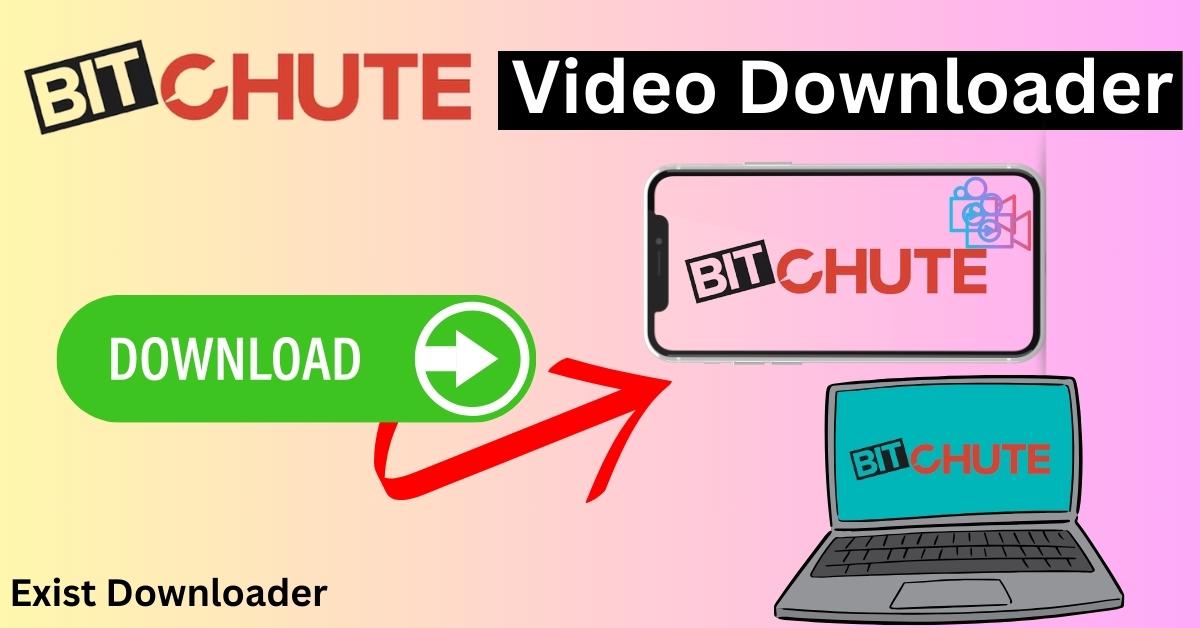 Previously, we had posted a detailed tutorial on how to download dailymotion video on android which is similar to this website using the save online mp4 converter tool.
Exist Downloader will help you with the method without installing any software or app in your system i.e. by using bitchute video downloader.
Before we get into the tutorial, lets have a quick introduction to what is BitChute website and what does it offers.
What is the BitChute website?
Bitchute just like YouTube, is an online video-sharing platform that allows users to share individual videos and share it worldwide. This platform was launched by Ray Vahey in January 2017 aiming to give freedom of speech to individuals and share their thoughts through their videos.
Methods to download Bitchute videos
Using software and app
Using the online Bitchute download tool
How to use Bitchute downloader on a computer
If you are using Comptuter to view videos on Bitchute then this online video downloading tool will be helpful for you. Here are the steps that you need to follow to use this web tool.
Step 1 : Firstly open Chrome or any other internet browser in your internet browser. Open the Bitchute website and login to your account.
Step 2 : Now search for the video that you want to save on your computer and play it.
Step 3 : Now you need to copy the video link, you can do it by clicking on the address bar or you can click on the share button and click on the copy video URL.

Step 4 : Now open the Bitchute downloader online tool from the below button and paste the copied link in the text area and click on download.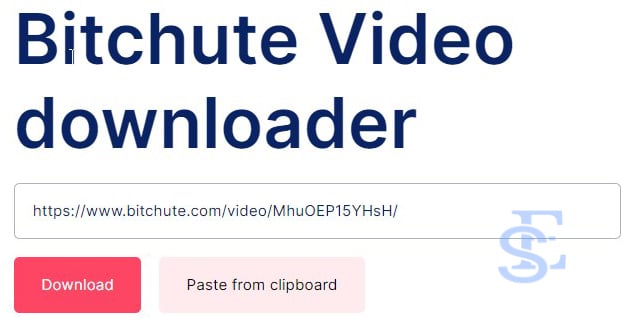 Step 5 : After the completion of the process, Exist Downloader will show you the video quality in which you can download the video. Click on it and the download will start.

In this way, you can download videos in the computer without installing any downloading software in your laptop or computer.
How to download Bitchute Video downloader in Android
You might know that there is no official app of bitchute on the Google Play Store or Apple Store. To watch videos on the website, you need to use an internet browser. If you access this website on an Android phone, you can use the below steps.
Step 1 : First, unlock your phone and open the Bitchute website on any Internet browser such as Chrome or Firefox.
Step 2 : Now play the video by opening it and click on the address bar to copy the video link
Step 3 : Now that you have copied the link, open the Bitchute to mp4 converter tool and paste link copied video url in the text area.
Step 4 : Now tap on the download button and you are done. After loading completes, you will get a download button to save Bitchute Video in HD in your device.
In this way, you can use Exist Downloader to download videos online and save in a phone gallery.
FAQ (Bitchute downloader)
1. Which is the best BitChute to MP4 Converter for PC?
You don't need any video converter software in you PC and instead, you can use Exist Downloader which is an online video converter allows you to save videos from BitChute.
2. Which is the best Free BitChute Video Downloader available online?
Exist Downloader allows you to download Bitchute videos online for free without restriction and you will enjoy good downloading speed.
Wrapping Up
This was the introduction to this online video downloading tool Exist Downloader which is the best solution and an online Bitchute downloader that works on android, iPhone and in computers. if you face an error while using the tool then you can wait for a couple of seconds and try again.