Are you looking for a way to download TikTok videos without watermarks? Exist Downloader is the perfect solution! This tiktok video downloader has been designed to make downloading videos from TikTok quick and easy. Not only can you save videos without any watermarks, but you can also convert them into different file formats such as MP4, MOV, and MKV. With just a few clicks of your mouse, you can save whatever video content you want from TikTok and keep it forever.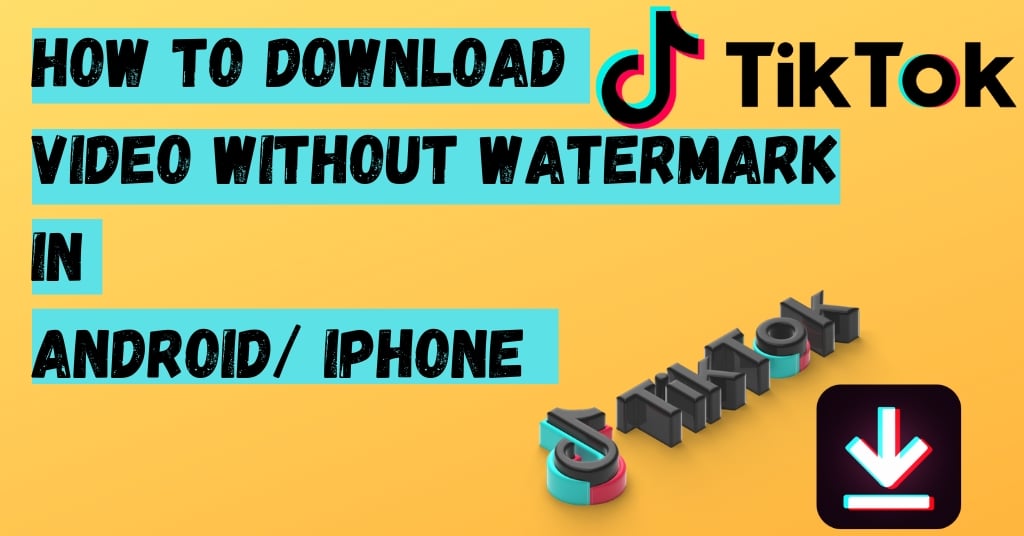 With the rise of social media platforms like TikTok, content creators are looking for new ways to increase their visibility and reach a wider audience.
We had posted a detailed tutorial on how to download youtube shorts online for free. So you can check that as well. Before we get in the tutorial on how to download TikTok videos without watermark using Tiktok downloader, let have a quick into to what is tiktok app.
What is TikTok
TikTok is a popular social media platform that has seen rapid growth in recent years. It's one of the most downloaded apps on both IOS and Android phones, making it one of the go-to platforms for many users around the world. TikTok offers a unique experience as it focuses on shorter videos lasting only 15 to 60 seconds long. Users can create and share their own content, or watch others' videos that have been uploaded to the app.
The app also comes with various editing tools, allowing users to add special effects such as transitions and music, which makes it great for creating short skits or lip-sync videos. There's also a "For You" page that shows recommended videos based on your interests and past viewing habits.
How to download tiktok video without watermark in Android/ iPhone
TikTok is one of the most popular video-sharing apps today. With its easy-to-use interface, users can quickly create and share videos with their friends and family. However, some users may want to download their videos without a watermark so they can share them on other platforms or simply keep them for themselves. Fortunately, there are several ways to do this on Android devices.
Step 1 : Firstly open Tiktok app in your android phone and login to your account it not logged in
Step 2 : Now search for the tiktok video that you want to download
Step 3 : Now tap on the share button and from the options, tap on copy link or video URL
Step 4 : Now open tiktok video downloader online website and paste the link
Finally, hit the download button and your TikTok video downloading will be start.
In this way, you can download tiktok video without watermark in android phone and that can be access in your phone gallery. You can even use that method to download TikTok videos without watermark iPhone.
How to save TikTok Videos | TikTok video downloader with watermark
Are you a fan of the wildly popular video sharing app, TikTok? Are you looking for an easy way to save your favorite TikTok videos to your Android phone? This guide will show you how to download TikTok videos directly to your device. The process is simple and straightforward – just follow these steps.
Step 1 : First, open up the desired video and click on the "share" icon at the bottom.
Step 2 : Then, select "save video" from the list of options that appears on screen.
Step 3 : Once saved, the video should appear in your phone's "Gallery" folder alongside other media files like photos and music files.
You can also access it through any file explorer apps installed on your device. There are also some third-party apps available that can help make downloading even easier – just search for them in Google Play Store and follow their instructions.
How to Download TikTok Videos on PC | tiktok video downloader
TikTok has become one of the most popular social media apps in the world. It allows users to create and share short lip-sync, comedy, and talent videos with their friends and followers. For those who want to save TikTok videos on their PCs, it's a relatively easy process. Here is how you can download TikTok videos for your PC.
Step 1 : First, open the video page of the TikTok video that you would like to download by opening TikTok.com
Step 2 : Click on the Share button located beneath the video and then click Copy Link in order to copy the link of that video.
Step 3 : Next, you need to paste this link into a website Exist Downloader which will let you download a copy of that video onto your PC.
Step 4 : Once you have done this, press Download Now and wait until your file is downloaded to your PC before opening it up!
What is TikTok Plus?
TikTok plus is a external app that is developed by third-party developer. The main purpose of TikTok plus is a to provide features that are failed by developers of official TikTok. Tiktok++ provides features like download TikTok videos without watermark in android phones.
FAQ (Download TikTok videos without watermark)
1. Where are the saved videos on tiktok?
Downloaded Tiktok videos from Exist downloader will be saved in your phone gallery app. You can open phone gallery and play the videos. You can even share TikTok videos on WhatsApp or Instagram.
2. Best TikTok video downloader to download online
Exist Download is an online tiktok video downloader that allows you to download videos online for free without installing any app or external software.
3. How can I download TikTok videos without watermark online?
TikTok allows you to save video but that contains watermark. So you can use Exist downloader to download videos from tiktok without watermark.
4. How to remove TikTok watermark for Instagram
If you want to share tiktok video on Instagram then you need to download video using TikTok video downloader which will download video without watermark.
Wrapping Up
Hope you are able to download TikTok videos in Android and iphone using Exist Download – TikTok downloader online for free. if you have any problem related to download files online, feel free to use the comment section. You can check our other service like Instagram reels download.